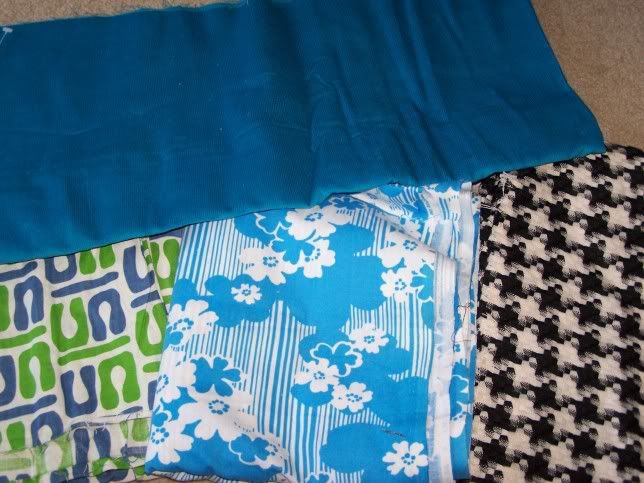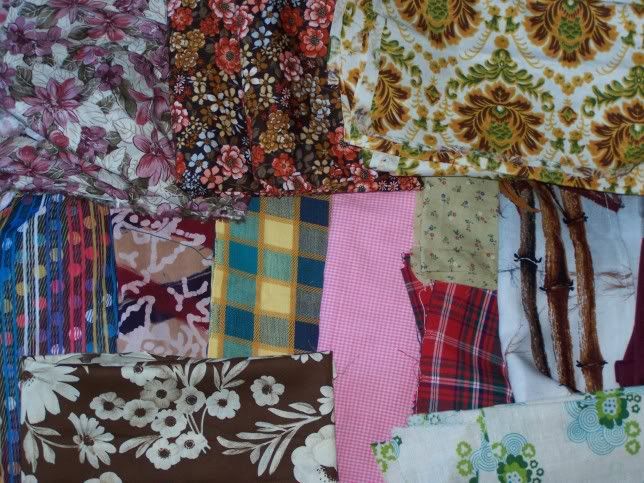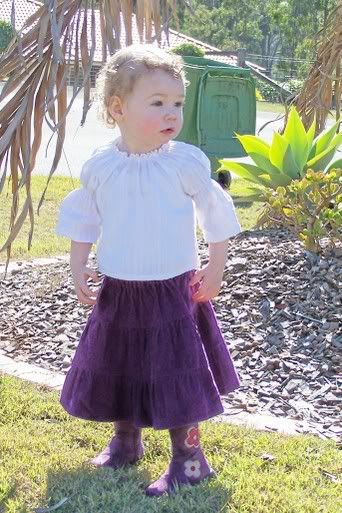 So why is there more fabric selection at a country town than the whole of my home city? This is what I hauled home. A bag full of vintage offcuts...these will be great for some little tops. And some yardage...cord for pants or skirt, I could make a poncho or a jacket with the black and white houndstooth and the printed cottons will make awesome dresses I think.
I bought buttons too...but no clothes. I was tempted by a wool/silk jade green top. It was too small for me but I thought about making it into a dress for Jay. In the end I did not get it, as I actually have some knit in the stash in the same colour.
I haven't shown a photo for ages, so I took some of her out the front of the house, wearing her Mama made outfit...great shot of the bin and dead palm leaves...oh dear!